About me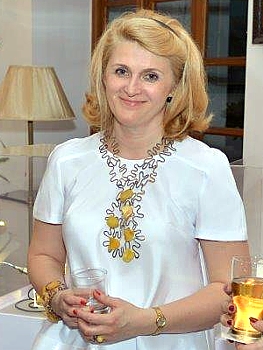 Agata Całka graduated from the Higher School of Art and Design in Łódź at the faculty of jewellery design. She gained her first experience in her father's workshop, where she started to work as a teenager. Connected with amber since her childhood, she has been putting all her effort into realising her own vision. She has received many rewards and has astonished everyone with her new creations. As well as designing jewellery, she also runs together with her husband two big amber galleries and the first Amber Museum in Warsaw.
Thanks to her passion and involvement Agata Całka creates elegant, beautiful and sophisticated amber jewellery which may sometimes come across as extravagant but is always practical.
Falling in love with this unique stone, she decided to prove that amber jewellery doesn't have to be boring. In her designs we see that stones dating back millions of years can be transformed into something modern and sophisticated.